Make your web design ideas reality!
Surface Media Design is a brand based company with the goal of giving our clients an opportunity to grow in the digital world. With how the world is changing, it is important to have more and more ways to reach your customers. Responsive Web Design, digital marketing and branding are great ways to achieve that. Understanding that websites are the backbone to any businesses, we work to create a visually appealing & search engine optimized website to increase revenue.
We design and build websites to impact sales, brand awareness, and most importantly, to increase conversion rates with your target audience. Prior to the launch of a new website, we use Google Analytics to incorporate high-quality keywords into your website. Those keywords will help with search engine optimization when bots crawl your website.
Our team is based in the Orlando, Florida area while offering national services in the US as well as international services around the whole world.
Our goal is to bring your ideas to life and communicate your brand's beliefs in a creative way.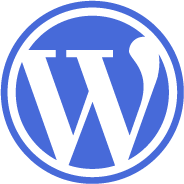 WordPress Web Design
WordPress website design and development solutions that include branding, customization, call-to-action's, and a focus on conversions.
Custom Web Development
We can provide customers with feature-rich and attractive website design and development, totally customized to their will.
Optimized Web Design
We create our websites with SEO in mind so that when you are ready for content & rankings, we have the foundation in place.
Responsive Web Design
We make sure your website appears the way it should on any device. Our websites are user friendly and created with mobile devices in mind.
Your website is the foundation of all your marketing efforts. It's the place where your existing and prospective customers come to learn more about your products or services and your business as a whole...
When you think of search-engine optimization (SEO), you most likely think of keywords, meta descriptions and search engines. You might know how content marketing can help your SEO efforts, but website design is probably not something you see as a vital component of your SEO strategy...